Things To Do
North Myrtle Beach is one of the prettiest areas in South Carolina to spend your vacation days along the pretty white seashores of the Atlantic Ocean. Here at Ocean Bay Club you have your very own private beach vacation rental where you can relax with magnificent views of the sea each day and night from your private condominium. The two sun decks are just perfect for relaxing under the hot South Carolina sunshine while the kids splash all day in the lazy river and the large sapphire swimming pool. This perfect vacation rental resort is just a drive away from everything fun to do including live entertainment theatres, water sports, golfing, an amusement park, beach activities, picnics and so much more. Book your stay early at Ocean Bay Club and we promise you will never say you are bored at this fantastic vacation resort.
BEACHES
Pack your camera in your picnic basket when heading to the beach to take family photos you will cherish forever near the sandy seashores of the impressive Atlantic Ocean. Waves roll in continuously while you gather a variety of seashells and sand dollars to take home with you as souvenirs. Swimming is fantastic in the salty sea and so is just soaking your suntanned toes in the warm ocean waters. Sandcastle sculpting can be extraordinary in North Myrtle Beach so why not impress the younger ones with your sculpting skills!
WATER SPORTS
Have you ever tried parasailing? It is an adventurous water sport that you just may fall in love with. Glide high into the pale blue South Carolina skies way above the pretty Atlantic Ocean while the warm South Carolina winds take you for an adventure of a lifetime. Soaking all day in the salty sea is also a favorite for every guest at Ocean Bay Club and one we promise you will never tire of. Sailing and jet skiing are ever so popular in North Myrtle Beach and there are plenty of rentals to choose from in this beautiful area. No matter what water sport you may choose you will have a day of fun under the sun.
FISHING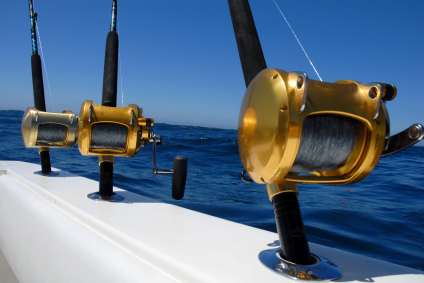 Fishing and blue crabbing happen to be very popular in North Myrtle Beach, South Carolina. While staying at Ocean Bay Club you will find this sport right in your backyard as you wander over to the vast sea where you will cast your pole out to reel in the catch of the day. Some of largest fish have been caught in North Myrtle Beach which brings many to this area to show off their skills. The dinners are quite rewarding and packing the freezer full is also very satisfying. Fishing rentals and bait are readily available in North Myrtle Beach to make your fishing days just perfect.
GOLF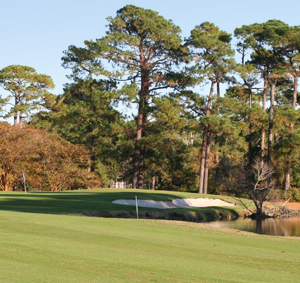 North Myrtle Beach is known for over 100 championship golf courses to entice the golfer at heart. Imagine spending your days golfing with your best friends along the seacoast while the warm salty ocean breezes billow up from the seaboard. Tee-time will be quite gratifying as will the many memories you will make along the way. Here is where you will find some of the best golfing in the country. For the new beginner golfers, be sure to sign up for lessons to learn that are available from incredible golf professionals. You will quickly become an expert golfer while staying at Ocean Bay Club. Book your amazing golfing package with Myrtle Beach Golf Authority today.
FINE DINING
North Myrtle Beach has over 1,000 delicious restaurants to choose from including beautiful dinner cruises out to sea. You may even resort to browsing the Internet from your condo at Ocean Bay Club and order in for a pizza night of fun.
The salty ocean air as well as the savory smells of fine dining fill your senses as you walk the beautiful long sidewalks in North Myrtle Beach luring you in to try the enticing food items that are being prepared at nearby restaurants. Your choices will be plentiful from the delightful menus. You will find crab cakes, buttery crab legs, jumbo shrimp, hushpuppies, grits, salads, oysters, tuna, swordfish, flounder, cod, clams, lobster, bouillabaisse, grouper, salmon, scallops, steak, fried chicken, salads, fried green tomatoes, buffalo wings, fried pickles, and even tacos. Whatever your heart desires you will be sure to find it North Myrtle Beach.
ENTERTAINMENT
Once you arrive in North Myrtle Beach you will notice something fun and exciting to do no matter where you roam. You will soon learn why this is one of the most popular areas to vacation at in South Carolina. There is a world of adventure just waiting for you.
Your knight awaits you at Medieval Times in a mythical legend of courage and strength. Come dine on a fine steak dinner while the epic battle is played out before you and your family. If you are lucky enough you may be chosen to take stage with the knights as they clash in battle to a winning end. This is by far one of the favorites of all guests. Be sure to check online for coupons for savings when planning your medieval adventure.
Grab the kids and head on over to Family Kingdom Amusement Park where you will find over 35 thrilling and exciting rides that will have you on the edge of your seat feeling like a kid all over again. This is an incredible amusement park where you will uncover the legendary Swamp Fox wooden roller coaster that takes you on spins and turns for the ride of your life. Corndogs, funnel cakes, cotton candy and grilled burgers will have you standing back in line many times on your amusing outing. Pack your pockets full of quarters and let the kids win a stuffed animal to take home as a souvenir from the best amusement park ever in South Carolina.
Alligator Adventure is a perfect place to spend a day or two. Here you will encounter live shows daily and experience up-close alligator feedings and snake handling by the experts. Pack the cameras and head to the best show ever. You will also be up close to tropical birds, turtles and other reptiles, fish, cranes, ring tailed lemurs, marmosets, eagle owls, cassowaries, and even an albino alligator. Admission prices and other information can be found online when planning your perfect escapade. There are discounted prices for children, seniors and military. Come spend a day that you will never forget at Alligator Adventure!
SHOPPING
The prices are fantastic no matter where you choose to shop at the outlets and shopping malls in North Myrtle Beach. Pack lightly when you travel so you may take home many wonderful souvenirs. There are many little mom and pop shops, antique malls, beach stores, and many unique art galleries that you will find along the way. After your lengthy days of shopping treat yourself to a soothing massage at the Touch Medspa where you can experience a terrific massage in the most relaxing of all environments. Later stop by one of the many savory coffee houses to finish the day off perfectly before heading back to Ocean Bay Club.
THEATRE
There are many exciting Broadway like productions to choose from at The Carolina Opry where for 30 years straight this theatre has been acclaimed by The New York Times, USA Today and CNN as the award-winning variety show that blends high energy and music to make state-of-the-art brilliant productions.
Property Location
Location: Oceanfront
Area: Ocean Drive
201 South Ocean Blvd
888-617-1143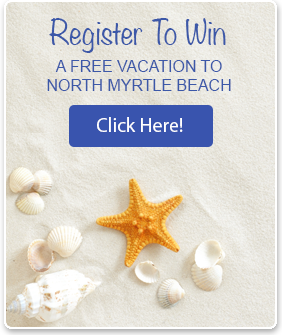 Disclaimer
Elliott Beach Rentals is not affiliated with onsite management or the HOA of this complex.