Ocean Bay Club Guest Testimonials
My family can't thank you enough for all that you have done for our trip and surprise for my wife's 50th birthday. She will be so surprised and so excited. This is exactly why your company has been in business for over 50 years is because people look for someone that is consistent and good, so consistently good is what we have grown to expect from your company. We have used your company several times over the past years and have more importantly recommended your company to many others some of which I know for a fact have used Elliott for vacation plans. Also I would like to thank you to for letting us check out a little later as we are not morning folks we are all night owls. We can't thank you enough for the discount and more importantly the fact that you took the time to get involved with a customer that you don't know from Adam. We hope that your business continues to be successful and without a doubt we will continue to use you in the future. Thank you again and have a great week and we look forward to our trip to Cherry Grove.
by The Brown Family on
---
Thanks, we really enjoyed our stay with you and will always stay with you. The service was just great along with the wonderful staff
by C. Little and M. Jordan on
---
Renee, a customer service person that works for you and Elliott Realty is a delight! Professional, courteous, and on the ball!
by H.D. Trent on
---
I would like to Thank your staff for their quick response last night. That is why Elliott Realty is Number 1 in Myrtle Beach.
by A. Nepa on
---
Just wanted to say thanks for the Great time we had. Could not have stayed the whole week and did all the things we wanted to do if not for the price of the rental. The service was great. Had a blast. Will see you again next year!
by S. Gibson on
---
I have rented a unit for years because the owners will let me bring my child(dog). This was my 15th year of taking my nieces and nephews on a staycation. The best part it was the first time my Mama could go because Daddy passed away last fall. So again, thank you very much and I look forward to staying again next year. I probably need to go ahead and book it!
by Margaret S. on 03/23/2014
---
Property Location
Location: Oceanfront
Area: Ocean Drive
201 South Ocean Blvd
888-617-1143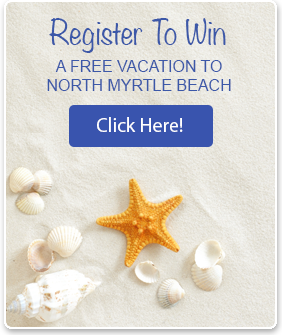 Disclaimer
Elliott Beach Rentals is not affiliated with onsite management or the HOA of this complex.