Ocean Bay Club Amenities
Even though the sight, sound and smell of the Atlantic Ocean is an alluring draw for families of all ages, Ocean Bay Club offers many spectacular on-site amenities that will keep you busy from the time you anxiously arrive until the time you reluctantly depart. Just rinse the sand off your feet in the outdoor shower before exploring all the treasures of Ocean Bay Club.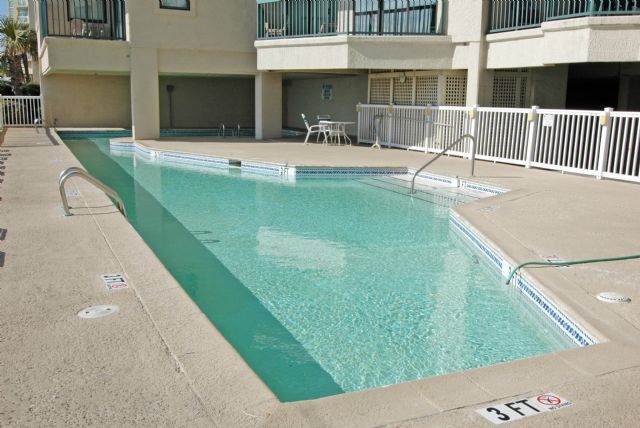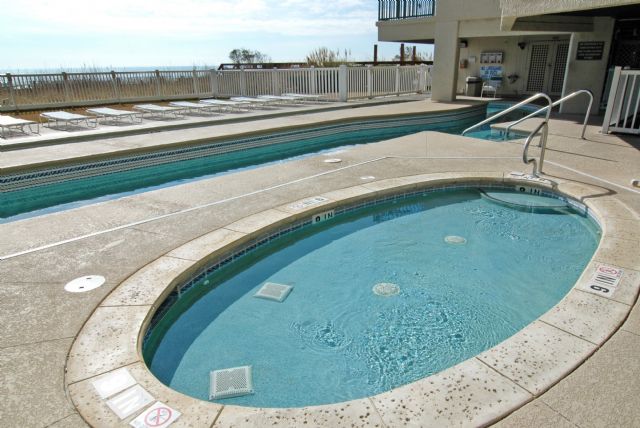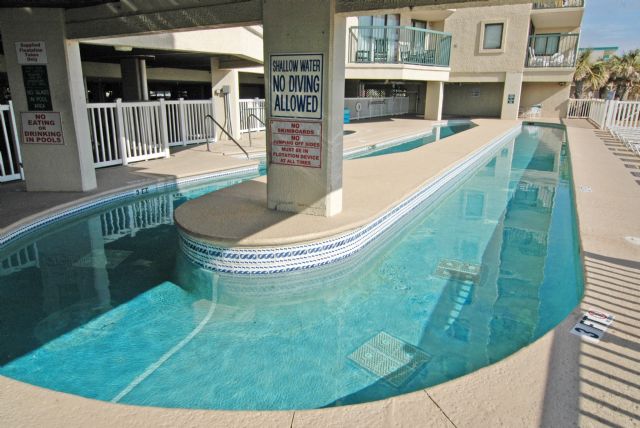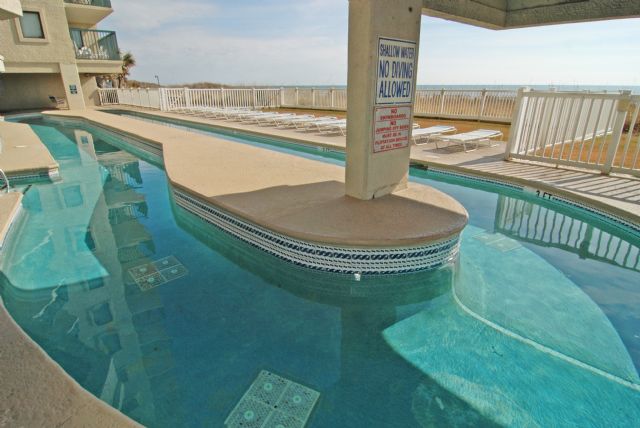 This North Myrtle Beach property's water features alone bring out the kid in each vacationing guest. The oceanfront swimming pool is an idyllic setting for a refreshing dip beneath the warm Carolina sunshine. And when you've had enough sun for one day, retreat to the indoor pool where you may continue to swim and relax in the sparkling blue water. There is a kiddie pool outside where young children can feel secure in water-filled surroundings. And the outdoor whirlpool spa loosens tight muscles and washes away your cares. Something the whole family can enjoy together is the lazy river, where an inner tube becomes as comfortable as a plush recliner as riders are propelled 'round the bend by a slow moving current. Grab a tube, put your feet up and enjoy a watery ride that refreshes and relaxes.
The Ocean Bay Club fitness room is conveniently located within walking distance of your oceanfront condominium and offers guests an opportunity for a cardiovascular workout without leaving the premises.
Four elevators assist families in easily reaching their vacation condominium from the covered parking that protects people and vehicles from inclement weather. And 24-hour security provides constant peace of mind.
Property Location
Location: Oceanfront
Area: Ocean Drive
201 South Ocean Blvd
888-617-1143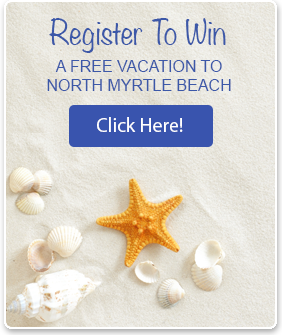 Disclaimer
Elliott Beach Rentals is not affiliated with onsite management or the HOA of this complex.